Cost-Share Assistance
The Natural Resource Conservation Service often offers cost share programs that you can access through your forester visit. Here, the Oregon Department of Forestry and Natural Resource Conservation Service work together to help a landowner reduce fuels and improve forest health in his woodlands.
Benefit to Landowners
Owning a forest is a huge responsibility; sometimes it might seem like there is more work than you can ever get done.  Luckily, you are not alone.  Within My Southern Oregon Woodlands, some of our partners offer reimbursement for work through "Cost-Share" programs. The specifics of each program vary and can change frequently, sometimes yearly. Some cost-share programs can cover 50% or more of the cost for reducing hazardous fuels around your home as well as driveways or access roads. Other programs may provide technical assistance on how to manage your land, create communities capable of surviving a wildfire and in some areas, may offer funding assistance to help increase the health and fire-resilience of your woodland.
Though not all assistance programs are offered in all areas at the same time, their availability does alternate around Josephine and Jackson Counties as more funding becomes available. Most assistance programs are offered through the Oregon Department of Forestry (ODF) and other partner agencies and organizations in the southwest Oregon area. The first step in learning which assistance programs are available in your area is to contact your local forestry professional from ODF.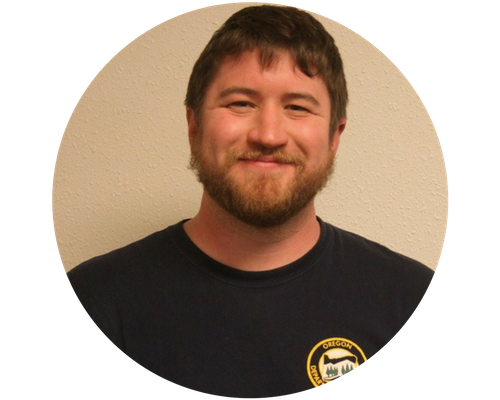 Nick Haile
Oregon Department of Forestry
Stewardship Forester
541-664-3328